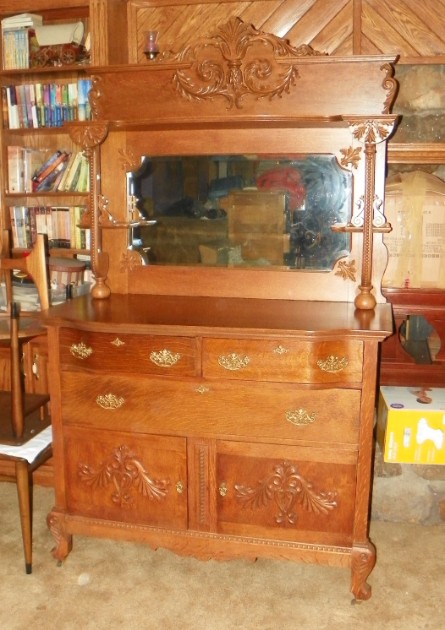 DR44

Quartersawn oak carved sideboard or buffet.
Original finish.

Dimensions: 49 inches wide, 39 inches tall, 82 inches tall with mirror, 25 inches deep.
$1999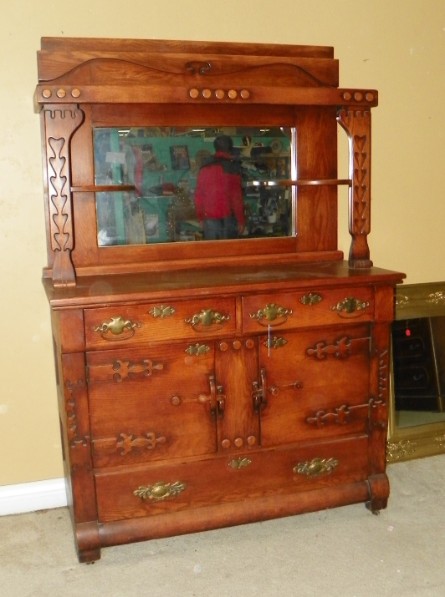 DR43

Arts and Crafts buffet.
Mirror has been replaced.

Dimensions: 48 inches wide, 37 inches tall, 71 inches tall with mirror, 20 inches deep.
$995

DR7

Beautiful quartersawn oak side board or buffet with cherubs.
Refinished.
Dimensions: 50 inches wide, 80 inches tall, 23 inches deep.
$3999

Walnut washstand or dresser. Black marble top and backsplash.
Original mirror and pulls.
Dimensions: 42 inches wide, 62 inches tall, 19 inches deep.
$599